Mystical places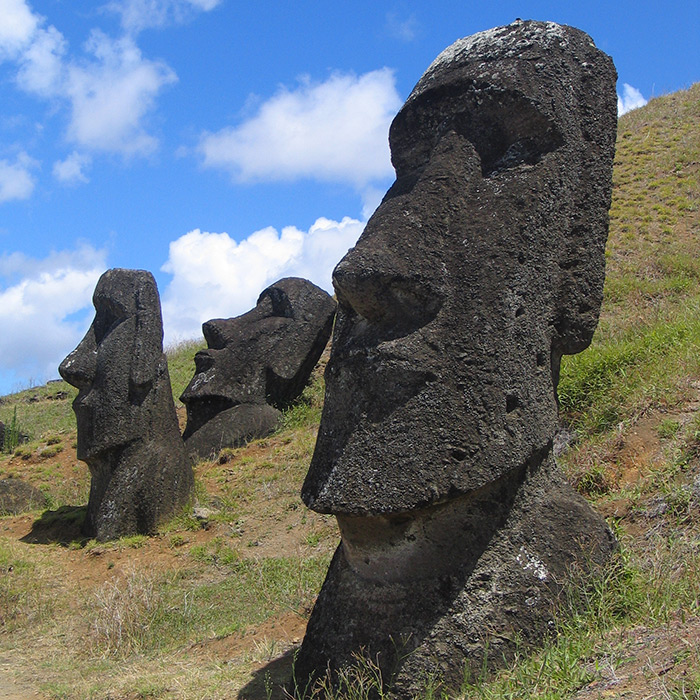 Individuals, communities and peoples have always needed to believe in mystical forces far above them. To facilitate contact with this beyond, places for worship and reflection have been created, often mixing belief, religion, myth, tradition and legend. Discover these places, these most famous mystical places on the planet.
Photo credit:
Île de Pâques (Wikipedia - Artemio Urbina)
Game creation: 2020-09-09
Real-time difficulty levels
The graph below shows in real time the overall difficulty level (all players) of the questions for the quiz Mystical places. A question's level of difficulty fluctuates over time as it is a function of its overall hit percentage.
Click on the colored dots below on the left for more details on the difficulty levels. You can also click on the colored areas of the graph to see the current distribution of questions according to their level of difficulty.
Top 10 - Rating *
* Minimum of 20 questions answered
Comparative Statistics
You are not log in.
Click on the "
Login to play
" button above to view your statistics for the game
Mystical places
.
Évaluation et commentaire
Player Rating
You are not log in.
You must be logged in to rate the game
Mystical places
or to leave a comment.
Player comments
No comments yet
Quiz Me Games also offers you:
Same category –
History, Society, World