Quebec from the air
DISCOVER the most spectacular aerial images ever taken of Quebec! (Inside also in English)
DISCOVER the most spectacular aerial images ever taken of Quebec! (Inside also in English)
Hit Percentage
(good answers)
Nb of Questions
25
Writer
Category
World
Game creation: 2022-10-29
Photo credit:
Mario Faubert
Questions Preview
Here are some questions from the quiz Quebec from the air. Click on the "Play" button to see the answers and more...
Which tree can be regarded as the symbol of Quebec's boreal forest?

The balsam

|

The black spruce

|

The tamarack

|

The jack pine

The only bridge to join the opposite banks of the St. Lawrence river between Quebec City and Montreal.

Mercier Bridge

|

De la Concorde Bridge

|

Duplessis Bridge

|

Laviolette Bridge

Where does the Osheaga Music and Arts Festival take place in Montreal?

At Saint Helen's Island

|

At the Place des Festivals

|

At Olympic Park

|

At Bell Centre

On which bay is located the borough of La Baie, today part of the city of Saguenay?

Baie des Ha! Ha!

|

Bay of Chaleur

|

Deception Bay

|

Baie Pénicouane

What is an inuksuk?

A polar bear

|

A building housing the spirit of an elder

|

A cold wind from Labrador

|

A figure made from piled stones
Real-time difficulty levels
This graph shows the overall difficulty level (all players) of the questions for the quiz Quebec from the air. A question's level of difficulty fluctuates over time as it is a function of its overall hit percentage.
Top 10 - Rating *
* Minimum of 20 questions answered. Rating are updated every hour.
Comparative Statistics
You are not log in.
You must be logged in to view your statistics for the game
Quebec from the air
.
Évaluation et commentaire
Player Rating
You are not log in.
You must be logged in to rate the game
Quebec from the air
or to leave a comment.
Player comments
No comments yet
Quiz Me Games also offers you:
Same writer –
Sylvain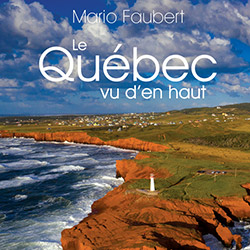 Quebec from the air
By Sylvain
25 questions
DISCOVER the most spectacular aerial images ever taken of Quebec! (Inside also in English)
End-of-game bonus:
100 points
Quebec from the air
This book, of unequalled quality, is the first of its kind to cover the whole of Québec, presenting a series of stunning photographs taken from aboard a plane or using a drone.
For over 25 years, aviator and photographer Mario Faubert has flown over Québec in all directions, and in all seasons, to capture its splendours as seen from above. In this book published by Éditions Sylvain Harvey, he presents a paean to Québec, reminding us all that this magnificent but fragile territory must be protected.
As an airline pilot, Mario Faubert was deeply touched by the beauty of the landscapes he saw from above. After deciding to become an aerial photographer, he travelled the planet in search of striking images, working in particular with the team led by Yann Arthus- Bertrand for La Terre vue du ciel. Thanks to his unusual expertise as both a plane and drone pilot, he was able to take some entrancing pictures.